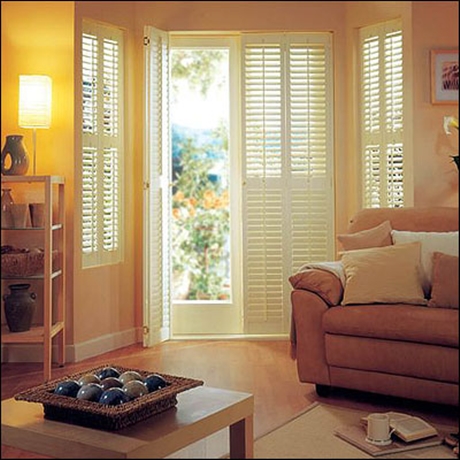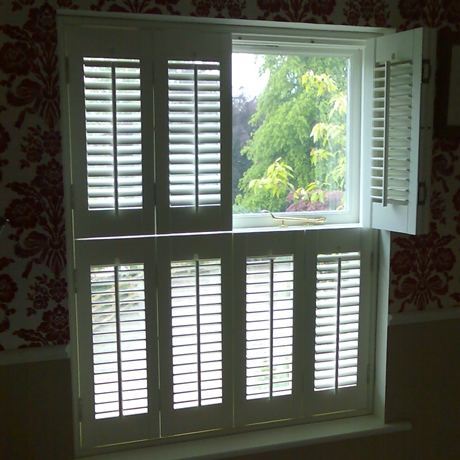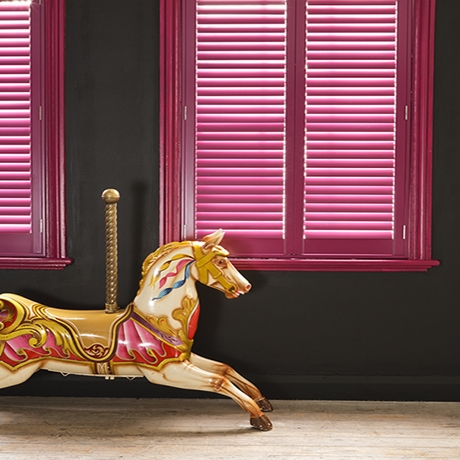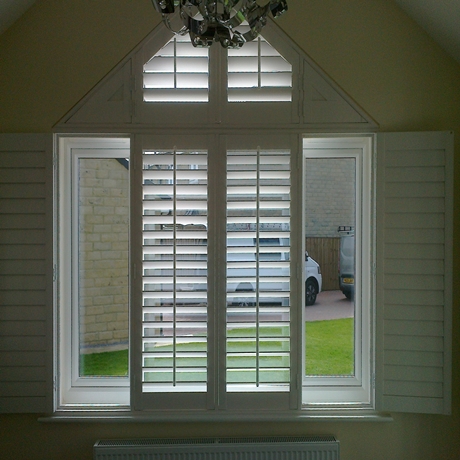 Interior plantation shutters offer an alternative to conventional window dressings such as nets, curtains and blinds.
The shutters can provide valuable insulation in winter and on hot summer days your windows and doors can be fully opened, with your interior shutters secured in front of them. Their flexibility allows you to protect your furnishings by redirecting harmful UV sunlight away whilst still permitting light to filter into the room. They allow ventilation to the room without the annoying flapping associated with curtains and blinds. Complete closure of your shutters will shield valuable possessions and equipment from prying eyes.
Our luxury Luxaflex shutters come in a variety of different wood finishes and colours, to suit any budget.
If you want something alternative, we have a brightly coloured mirrored range and can also provide shutters in any colour to match your decor
Delivery time is only 2-3 weeks.
Any size and shape can be accommodated and there are numerous styles of frame and slat sizes to suit any decor and size of window.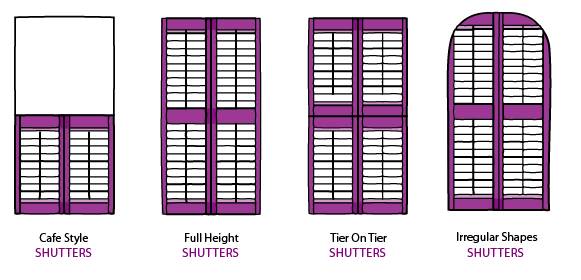 Cafe Style Plantation Shutters are half height Shutters, which leave the top of your windows un-shuttered. Usually this style of shutter stop in line with a natural break in the window at half or three quarter's height. Creating a classic and chic feel & letting lots of light in.
Full Height Plantation Shutters cover the full height of your window. Full height plantation shutters are our best selling shutters. With a full height Shutter, your window is completely covered, top to bottom.
Tier on Tier Plantation Shutters give you independent top and bottom panels which can be opened individually. With tier on tier Plantation Shutters, the shutter panels covering your window are split into a top tier and a bottom tier a great choice for sash windows and bay windows.
Irregular Shaped Plantation Shutters are custom made and designed to fit perfectly in any window. A perfect and beautiful solution for shaped windows and openings.
For more information
Call A Shade Blind on 01274 510742