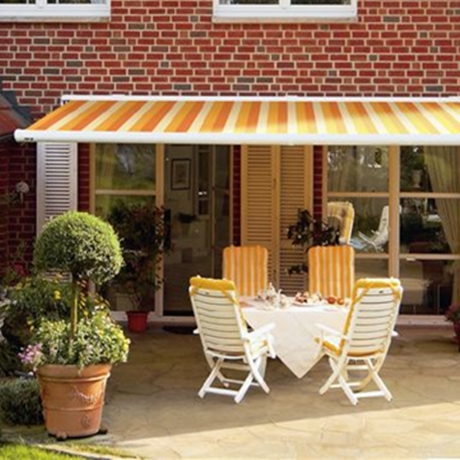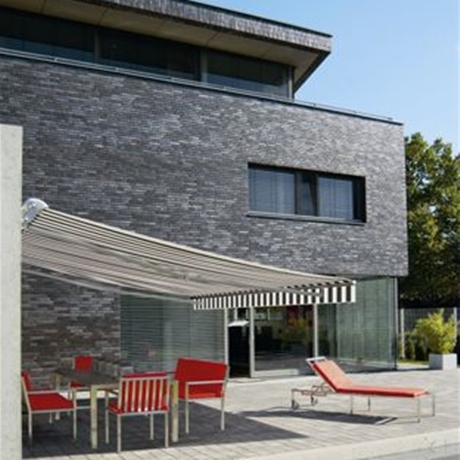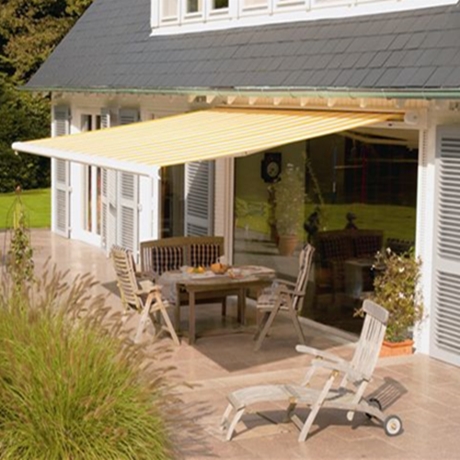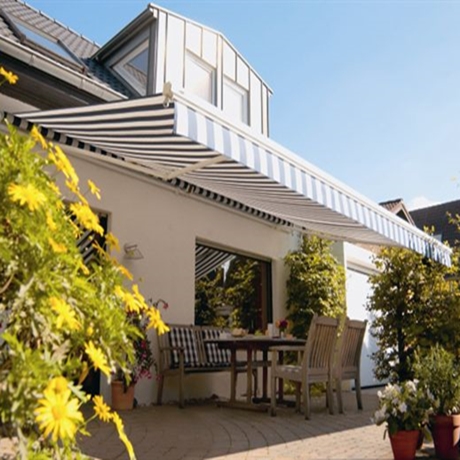 We supply a wide range of domestic awnings to help you enjoy your outdoor space
For relaxing and dining, our awnings will provide you and your family with the shade and protection you need from the sun's heat and glare, sheltering you from light summer showers and enabling you to indulge in holiday-style alfresco living at home, in your very own outdoor room.
Our patio awnings are available in an inspiring collection of styles and constructions to suit every requirement. They can be manually operated or fully motorised. If fitted with sun/wind sensors, the sun sensor will automatically extend the awning in fine weather – protecting your furnishings from fading and bleaching – even when you're out and about. In windy conditions, the wind sensor will automatically retract the awning, ensuring that neither your house nor the awning is damaged. To add extra luxury to your awning, we can also provide built-in heating and lighting.
The technical specification of our standard awnings are as follows:
Fully enclosed cassette awning for optimum fabric protection
Heavy duty Aluminium construction in white, green or brown; powdered coated for a lifetimes maintenance free-use
Constructed with stainless steel nuts, bolts and axles
Fitted with stainless steel anchor bolts and nuts
Pitch adjustment 6% to 28% off the horizontal
Fabrics are 100% solution dyed acrylic that will not fade, rot or mildew
Matching fabric valances available
Somfy Motorisation
Assembled to your specification in the UK
Sizes from 2000mm to 6500mm width, 1600mm to 3500mm projections
Fabric and hardware fully guaranteed for 5 years
For more information
Call A Shade Blind on 01274 510742