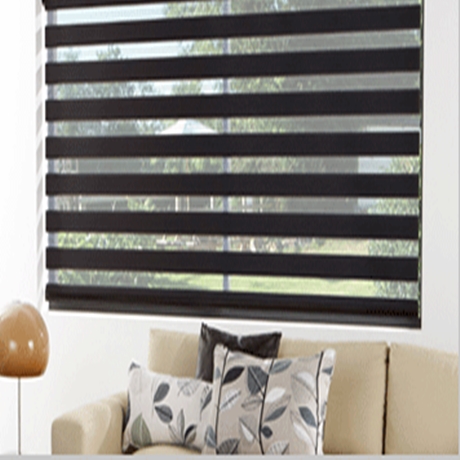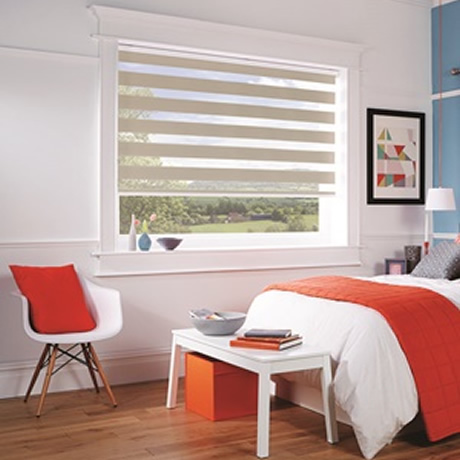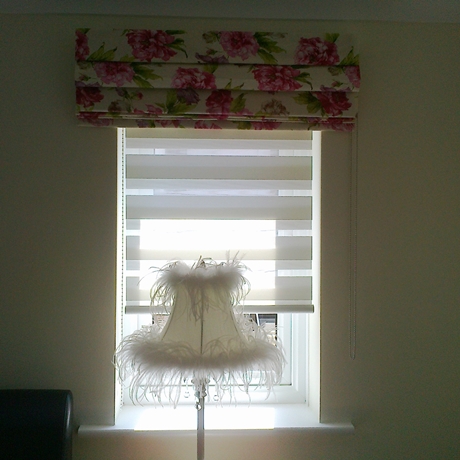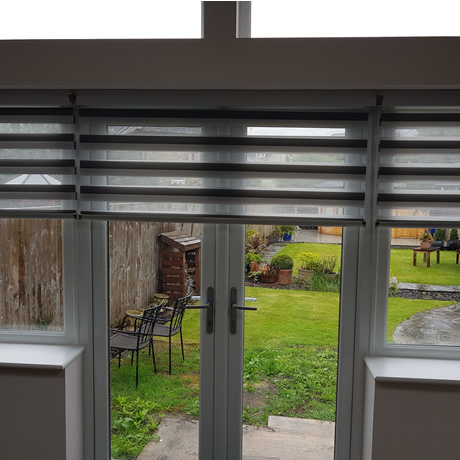 Day and Night blinds, also known as Senses Roller blinds & Vision Roller blinds, combine the elegant light diffusion of sheer fabric with the stylish practicality of a privacy blind; an ideal balance of privacy and light control with fashionable, eye catching trend of bold stripes and colour blocking.
The Senses Vision roller blind is an innovative new window blind that has 2 layers of translucent and opaque horizontal striped fabric. The front layer of the vision blind moves independently from the back layer, allowing the stripes to glide between each other & effortlessly move from a transparency position to a dim out position; creating an open/closed effect.
How do they work?
A single control chain is used to slide the opaque and translucent woven stripes past each other. The same chain is used to raise and lower the blind to any height in the window with ease, in the same fashion as the classic roller blind. This allows you to soften excess daylight and reduce glare entering your room.
The Vision Blind will also roll up fully into the attractive cassette headrail to reveal an uninterrupted view to the outside.
For more information
Call A Shade Blind on 01274 510742